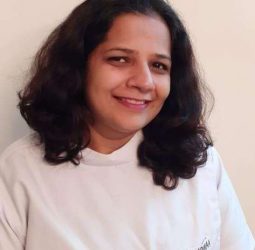 Starting Price: ₹450.00

5 Feedback
Dr Charu Mundeja is a General Dentist with 12+ years of professional experience.

Gallery
"Dr. Charu Mundeja" Locations
About "Dr. Charu Mundeja"
Dr. Charu Mundeja is a Dental Professional specializing in root canal treatments. She has amassed 12+ years of practicing experience in General Dentistry and is the owner of her private clinic, Floss Dental at Janakpuri, Delhi.
Dr. Charu is also a recipient of the prestigious Academy of General Education fellowship, based in Manipal.
Experience
Senior Dentisr ( 2016 - 2019 ) Kara hospital

Owner ( 2020 - 2022 ) Floss dental
Education
B.D.S ( 2004 - 2010 ) S.D.C

General Dentist with 12 years of experience
Awards and Recognitions
Fellowship of Academy of General Education (Manipal)
No patient feedback yet now.